Finding and training a capable virtual assistant is one of the smartest things you can do to grow your business. By delegating tasks that are eating up your time, you can focus on the revenue-generating activities that will help your business scale. 
And the best part is, as your business grows, you can hire additional virtual assistants to take on even more tasks! That is where I am at now.
Of course, not all tasks are suitable for delegation. And some tasks require more training than others. But we will get into all of that in a moment. 
I'm going to share with you the following:
Why Hire A Virtual Assistant
Where To Hire A Virtual Assistant
The Types of Tasks that I Delegate to My Virtual Assistants
How I Give Them Tasks and Briefs
How I Train Them and Creating Training Videos to Use Again and Again.
How to Pay Your Va and Set up A Payment Schedule
Building a Team and Scaling up Even Further
I also answer some frequently asked questions about hiring a virtual assistant and share some templates for posting job listings, as well as two sample contracts that you can edit and use for your own business.
Why You Should Hire A Virtual Assistant To Scale Your Business
There is an endless list of reasons to hire a virtual assistant, but the main one would be to help you scale your business by taking on some of the tasks that are eating up your time. 
With an extra forty hours a week, you can focus on the high-leverage activities that will help your business grow whilst the menial yet important tasks are taken care of by your assistant.
At first, I was hesitant to hire an assistant because I thought it would be too expensive, and I had no idea how I would teach them all the little things I do that I had developed a knack for over the years. 
But it turns out that hiring a virtual assistant is relatively inexpensive, and with a little bit of training, they can do almost anything you need them to do!
Even those things that you think nobody else in the world but you can do, yup! As special as you probably are, chances are other people in the world can do it just as well as you IF they have the right guidance and training!
Bottom line: if you want to scale your business, you need to learn to delegate.
What Tasks Should You Delegate
As I mentioned previously, there are menial; tasks that are still highly important for the success of your business, but they are not activities that generate revenue and are therefore not the best use of your time.
Those types of tasks are a good place to start, but by no means should you stop there! You can also delegate any task that is outside of your zone of genius. 
For most online businesses, design work is very important. However, if you are not a designer and cannot design to save your life, what do you do? Most people head over to Fiverr and hire a freelancer on a per-job basis.
With a VA, you can have them on standby to design anything you need to be designed, whenever you need it, without having to worry about the quality or turnaround time. Or better yet, you can hire a VA who has experience with design work but can also handle your data entry-type stuff.
I have a VA who is a skilled social media manager and designer but also handles all of my data entry and WordPress formatting.
I am not the best video editor, but I have just hired a virtual assistant who is an expert in video editing to help me create my Ezoic videos. Eventually, I will give her the raw footage for my Youtube content and let her do her thing!
There are all sorts of things you can delegate, but it really comes down to understanding what your time is worth and what tasks will help you scale.
Think about all of the repetitive tasks you do daily, or make a record of your work week and what you do throughout the day for a week or two.
You might be surprised by the time you spend on repetitive tasks and how many hours they rack up! Pretty much anything you do not want to do, can be outsourced.
Things I Delegate To My VA & Plan On Delegating In The Near Future
Data Entry
Blog Post Formatting
Research
Emails (soft outreach)
Social Media Marketing
HARO Link-building
Video production/editing
What Are the Benefits of Hiring a Virtual Assistant in The Philippines?
Exchange Rate
There are many benefits to hiring a virtual assistant in the Philippines. One of the most significant advantages is the exchange rate. The Philippine peso is much weaker than most major currencies, which means that your money will go further when you hire a Filipino virtual assistant.
This is not a bad thing; all it means is that the deal is more favorable to both parties. The Filipino worker gets paid more while the business owner spends less. It's a win-win!
---
Time Zone
Another significant advantage when you hire a Filipino virtual assistant is the time zone difference. The Philippines is located in the UTC +8 time zone, which is ideal for businesses based in North America and Europe.
One of my VAs works for me part-time and begins her shift in her evening after another job. She begins our work at 9am, my time.
You can agree upon and set a schedule that suits you both, but the point is that the time zone difference can be used to your advantage.
---
Language
The Philippines is an English-speaking country, which means that communication will not be a problem. Filipino virtual assistants are also highly educated; many of them have college degrees or are students looking for means of supporting their studies.
---
Quality of Work
One of the things I was most worried about before hiring a virtual assistant was the quality of work. Would they be able to do the job as well as I could? 
I am happy to report that I have had nothing but positive experiences with my Filipino VAs. They are all hard workers who take pride in their work and are always willing to go the extra mile to get the job done right.
They will often go above and beyond to complete a task, and often find better ways of doing things. I am always happy to give my VA free reign to do things her way, as long as the job gets done!
---
Internet Speed
This is one of those things you do not know is an issue until you experience it. I have hired freelancers from various places and had to deal with power cuts or unstable internet connection. This can cost a lot of time and money.
The Philippines has some of the fastest improving internet speeds in the world, which means that you can rely on your virtual assistant to have a stable connection and get the job done quickly and efficiently.
What Are the Disadvantages of Hiring a Virtual Assistant in The Philippines?
While disadvantages are few, there are a couple of things to consider before hiring a virtual assistant in the Philippines.
Cultural Differences
There are bound to be some, depending on where in the Philippines your virtual assistant is from. Generally speaking, Filipino culture is very friendly and hospitable, but there are some regional differences that you should be aware of.
You shouldn't just assume that because they get your jokes, they will understand your sarcasm or phrases specific to your culture.
Heck, being Black and British, I have a bunch of cultural idioms and expressions that my American counterparts would not understand, as close as we all are, let alone a Filipino. And that British sarcasm and humor? Gosh, let's not go there!
Although, I wouldn't really class cultural difference as a disadvantage but rather something to be aware of when you are communicating.
---
Be patient. It is not personal.
Explain things thoroughly, and be prepared to answer questions. Let them know there is no silly question – they are only asking for clarity and to deliver the best job possible. Once your virtual assistant understands your expectations, they will be able to work more independently.
You should also be willing to learn about their culture in return. It will make for a much more harmonious working relationship! For example the 13th month (which I will explain later)
---
Decline In Attitude And Work
This may be down to the employer and lack of moral support from you, the employer, more than anything else.
Even if you are the best boss in the world, your virtual assistant is still working in a virtual environment, which can be quite isolating.
It is important to make an effort to connect with your virtual assistant on a personal level to maintain that relationship and keep them motivated.
I have found that the best way to do this is to have regular (preferably weekly) video calls, in addition to the usual messaging channels like Whatsapp. This way, you can get to know each other on a personal level and build that relationship.
This is not the easiest thing for me to do, and I understand the time drain that it can be, but it is so important to keep that connection alive. Otherwise, you may notice your VA begins to pay less attention to detail, is less responsive, and generally just not as engaged as they used to be.
Where To Hire A Virtual Assistant
I have hired on both Online Jobs and Upwork with success. I mention Fiverr as others I know have found success hiring VAs on there.
Online Jobs is dedicated to helping business owners find virtual assistants in the Philippines and to providing digital workers in the Philippines with access to serious employers around the world.
As they are dedicated solely to this business model, they are unmatched in my opinion. You can be as specific as you like in your job posting, and you will have access to a large pool of highly-skilled virtual assistants who are ready and willing to work.
They also have a grading system and ID verification to help you weed out the less reputable workers.
Online Jobs has a $69 per month fee, which made me hesitant at first. But you only need one month! And what I did was shortlist and interview a few VAs and hang on to the ones I liked best. After that, I just stopped paying the monthly fee.
---
You are probably already very familiar with Upwork as it is one of the most popular places to hire writers. But Upwork is also a great place to find virtual assistants from all around the world, not just in the Philippines.
One of the benefits of Upwork is the volume of candidates; however, this is also a con as it can make it difficult to find the needle in the haystack.
Additionally, their fees make long-term projects with a virtual assistant more expensive than using Online Jobs.
---
Fiverr
Fiverr is another popular freelancing platform, but in my experience, I have not had as much luck finding high-quality virtual assistants there.
There are definitely some gems to be found, but overall, I would recommend using a platform more geared towards long-term relationships rather than gigs.
Cost of Hiring a Virtual Assistant
$2-$5 per hour.
Depending on where you hire, costs will work out a bit differently. For example, if using Upwork or Fiverr and transacting on their platform, both you and your VA will need to account for transaction fees.
The good news is that, in general, the cost of hiring a virtual assistant in the Philippines is quite reasonable. 
Wages can range anywhere from $2-$5 per hour, depending on the quality of the VA and the level of experience.
I have found that $3-$4 per hour is about average, and you can find some really amazing VAs in this price range.
---
13th Month Payment
Filipinos have something called a 13th month, which is an additional month's salary that is paid out in December.
This is required by law in their culture but not always adhered to by foreign employers. I highly recommend that if you do hire a Filipino virtual assistant, you budget for this extra month's salary even though you do not have to.
It is a nice way to show your appreciation for a job well done, and it will help to ensure that your VA is with you for the long haul.
---
Set Wage Or Hourly
I choose to have my VAs track their time and invoice me each month.
The advantage of this is that if I ever feel like a VA is slacking, I can easily see how much time they are spending on a given task or if hours are being tracked, but very little is getting done, which was the case with my first virtual assistant.
I create a 3-month contract, and if all goes well, we have the option to move to a set wage for either part-time or full-time hours.
Paying Your VA
Now you know how much to pay but when and how?
For most people, the answer to those two questions is, "easy, end of the month- PayPal".
But, consider this; PayPal is known for its transaction fees. We kind of just get on with it and factor it into life, however, if your virtual assistant is invoicing you, PayPal skims those fees right off the top of your VAs income and this can really add up over time, eating into your VAs earnings.
It's not just the fees either. If you are paying in a currency other than that of your VAs home country, there will be an exchange rate to contend with as well, which can also affect how much your VA actually receives.
Some employers also choose to pay weekly, in the beginning, as they build trust with their VA and as a means of keeping them motivated.
I pay my VAs at the end of the month, using Wise; it is cheap, and easy and they do not hold money and restrict account access for foolishness.
However you plan on paying, you should also detail all of this information in your contract. Your Filipino VA is likely not going to want to keep asking you about money matters.
How I Manage My VAs And Their Tasks
I keep it very simple.
Google Sheets
Plutio (similar to Click Up)
WhatsApp!
Descript
I'm using Google Sheets more and more these days. More specifically, my writers all work from a single sheet (FYI, I have included my Article Hitlist spreadsheet in the downloadable), and my VA picks these articles up, formats them, and submits them.
---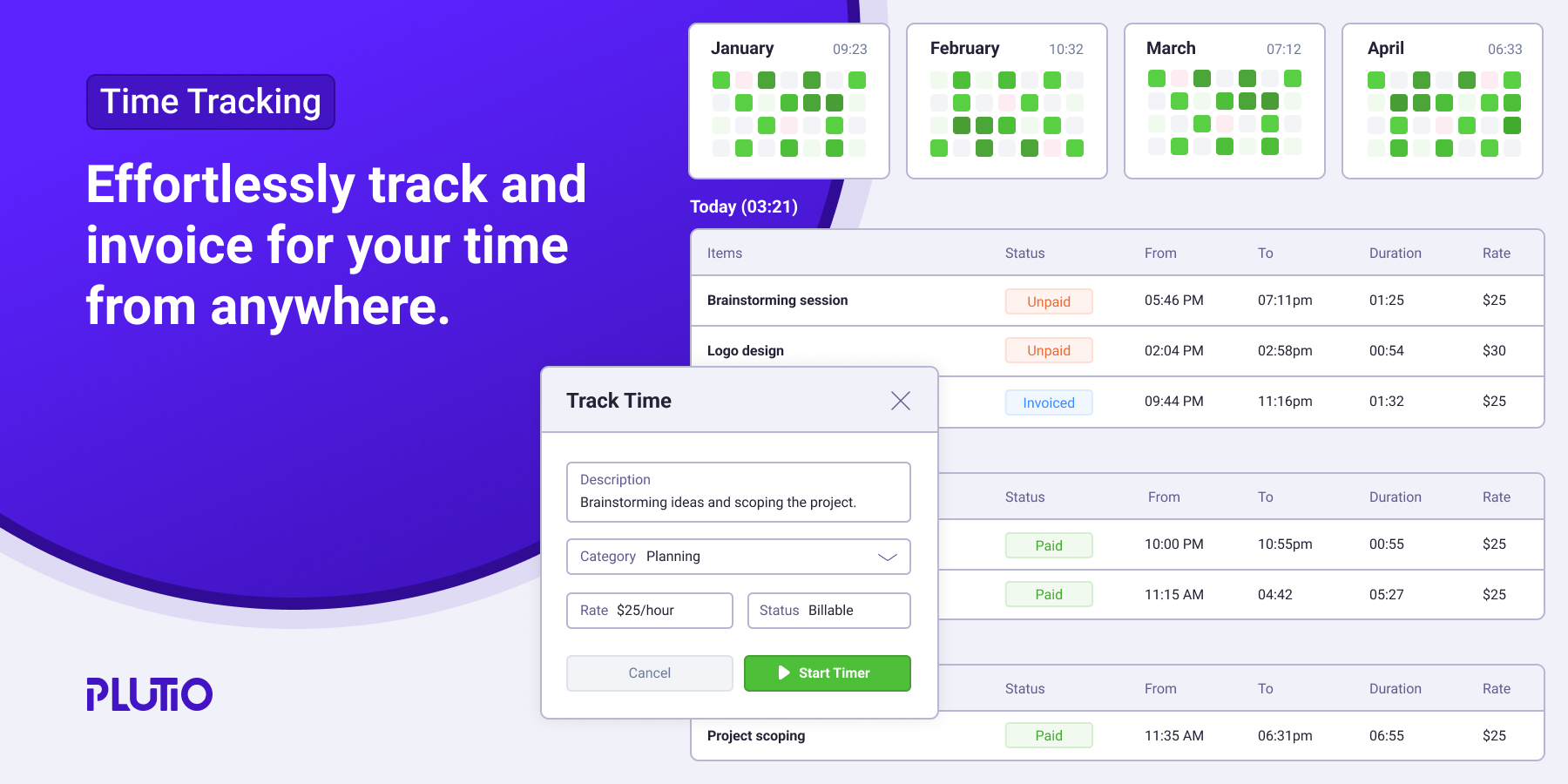 I grabbed the AppSumo deal a while back as it was a lifetime deal. I use it to add tasks and projects and store all of the links to their training videos and spreadsheets – otherwise, it could get pretty hectic.
They also use it for time-tracking and invoicing. Plutio works just as Click-up does, or any other project management software – so in this case, as long as it allows you to dump information of all kinds of formats and track time, the free'er the better.
---
WhatsApp
I asked my first VA what her preferred method of contact was, and she said WhatsApp! I didn't really use it beforehand; however, it has made things so easy for us to just chat on the go and solve issues or answer questions instantly.
Compared to email, which can sometimes get lost in my inbox, WhatsApp is so much better for quick back and forth.
And, as I have the WhatsApp desktop app installed and synced up, we can continue the conversation on a computer if I need to type out a longer message or attach a file.
---
I honestly couldn't train my VAs effectively without Descript. 
This is a tool that allows you to record yourself, transcribe it and then edit the transcript directly.
It is so simple and straightforward yet feature-packed. It is free to use to do the above, but I have a paid plan as I use the other transcription and AI features it comes with.
Virtual Assistant Contract (Highly Recommended)
This is the most important part of the hiring process as it outlines what is expected from both parties, pay, duties, and more.
Not everybody uses a contract with their virtual assistants, but I highly recommend it. A contract protects both the employer and employee.
Remember to keep it short, sweet, and to the point. You can use my contract templates in the downloadable. Just be sure to edit all of the details, such as your employer name, your assistant's name, wage, contract length, main duties, etc.
Once you have drafted up your contract, you can either have that imported into your project management tool (I know Plutio does this, unsure about the others) or use the free version of DocuSign to have your VA accept the terms and sign.
If nothing else, a contract represents how serious you are about your business, and it will show your assistant that you are the kind of person who likes to get things done the right way.
Red Flags to Watch out For when Hiring a Virtual Assistant
1. Poor communication – if the VA is hard to get in touch with or takes a long time to respond to emails, that's a red flag.
2. Lack of organization – if the VA can't seem to stay on top of their work or keep track of deadlines, that's a problem.
3. Inexperience – if the VA doesn't have much experience in the field you need help with, they may not be able to do a good job. If they are willing to learn, that is great but overstating their experience is a red flag.
4. Unreliable – if the VA has a history of missed deadlines or poor quality work, you don't want them working for you.
5. Unprofessionalism – if the VA is rude or unprofessional in their communications with you, it's best to find someone else.
Tips For Getting The Most Out Of Your Virtual Assistant
Be Clear About Your Expectations
It is important to be clear about what you expect from your VA in terms of tasks, deadlines, etc. Otherwise, they may not be able to do a good job.
---
Communicate Regularly
Keep in touch with your VA on a regular basis so that you can give feedback, answer questions, and provide direction as needed. I like Whatsapp for this because I can address concerns in seconds, either via text, voice note, image, or video.
---
Be Organized
It will be easier for your VA to do their job if you are organized and have a system in place for them to follow.
I am not the most organized person and probably fall in with the least organized crowd when it comes to business, but my templates and outlines have saved my life!
---
Be Willing To Let Go
It's natural to want to have a hand in every aspect of your company. After all, it's your baby! However, if you want to scale your business and take it to the next level, you need to be willing to let go of some control. Letting go frees up your time to focus on the big picture and strategic planning.
---
Trust your VA
If you have chosen a good VA, then trust them to do their job. This will help you to relax and focus on other aspects of your business. You want to be a manager, not a micro-manager!
---
Set Weekly or Monthly Targets (preferably Video Calls)
In order for you and your virtual assistant to know that progress is being made, it is important to set targets. These could be daily, weekly or monthly targets.
I like to go over what has been accomplished, what needs to be improved and any new ideas during our weekly video calls. This keeps everyone on the same page and accountable.
---
Provide Feedback
Make sure to give feedback, both positive and negative, so that your VA knows what they are doing well and what needs to be improved. They appreciate this as it helps them to do a better job.
---
Train Your Virtual Assistant Properly
This is where most people fail. They expect their virtual assistants to be unicorn mind-readers. If you want your virtual assistant to do a good job, you need to take the time to train them properly.
This includes telling them what your expectations are, how you like things to be done, and providing any necessary resources.
Again, this is why I keep banging on about Descript. The transcription editing feature on top of the screen record feature has me wanting to create courses! It is so good.
I pop open Descript for even the most minor demonstration and then share the link. So no larger file exporting and hassle.
And, you can be certain that what you want to show your assistant will be understood.
Providing Training Videos
As mentioned above. I use Descript to create and edit transcripted screen recordings of tasks for my VAs (I do this for my writers, too!)
You can also use the built-in screen recorder on your laptop to produce similar and upload your training videos to Google Drive. I used to do this, but it took forever, recording, editing, rendering, uploading, and then sharing.
With Descript, I can cut all of those additional actions out and have a working transcription that goes along with the video nicely.
Remember you want to communicate your needs effectively so your VA understands them.
It also lets me cut out all of the filler words in one click (and believe me, there are a lot of "um"'s to remove). As well as editing the entire video just by removing chunks of text.
So when I make a mistake or need a do-over, I just keep recording and then, at the end, select the text where I made the mistake, and it chops it out of the video for me!
No editing. 
When I'm done, I just add the private URL to my training spreadsheet or send it over to my VA. 
Some Ideas For Training Videos You Could Create:
WordPress Formatting
Keyword Research
Outreach
Internal Linking
Canva Editing And Compressing
On-Page SEO
Creating Outlines
Data Cleaning (Google Sheets stuff)
How To Use Tools (Eg. AI writers, video editing, SERP tools)
Using this method, I've pretty much produced an entire course that my current and future employees can watch and have access to at all times!
---
Offer Bonuses & Incentives
One way to motivate your virtual assistant and get them to go the extra mile is to offer bonuses and incentives. This could be a bonus for completing tasks early, going above and beyond, or meeting targets.
---
Switch It Up
Don't be afraid to switch things up from time to time. If you feel like your VA is getting bored or isn't motivated, try changing their tasks or giving them more responsibility. This will help to keep them engaged and challenged.
When my VAs have been doing a particular task for a while, I introduce a new, more complex aspect of the business. This keeps things fresh and slowly eases them into a more complex understanding of how everything works together.
---
Paid Training Time
I always remind my VAs to track their time when they are watching training videos or researching something I asked them to.
---
Long-Term Language and Thinking
Remember that your virtual assistant is a human being, not a machine. They have feelings and emotions. Sentiments like "our business" or "join our team" will go a long way in making your virtual assistant feel like part of the company.
---
Morale-Boosting
A lot of this falls under the category of leadership, but it's still important to touch on. As your business grows, there will be more demands on your time.
You need to make sure that you are still making time for your virtual assistant(s). This could be in the form of regular check-ins, video calls, or even just taking the time to say "thank you, you are doing a great job." Or paying attention to what they do share about their lives and inquire deeper.
These little things can make a big difference in terms of morale and motivation.
If you want to get the most out of your virtual assistant, it is important to treat them well and make them feel valued. After all, they are an essential part of your business!